International workshop brings together perspectives on plastic
Scholars from across the social sciences gathered to discuss their work at The Social Life of Plastic international workshop. Participants came from a range of disciplines from ceramics to climate studies, and with representation from 16 institutions from across seven countries.
The full programme and abstracts are available here. 

Oludele Mayowa Solaja joined remotely from Olabisi Onabanjo University, Nigeria
Public perceptions
Presentations contributed to current debates about perceptions of plastic, behaviour change, 'greenwashing', bioplastics, and waste management provision. Interesting contrasts emerged as a result of discussions about the portrayal of plastic as a more or less desirable material, and how these varied over time and location. For example in the late 1970's, while plastic bags were being demonised in German campaigns, plastic nets were hailed as the future of fishing in India.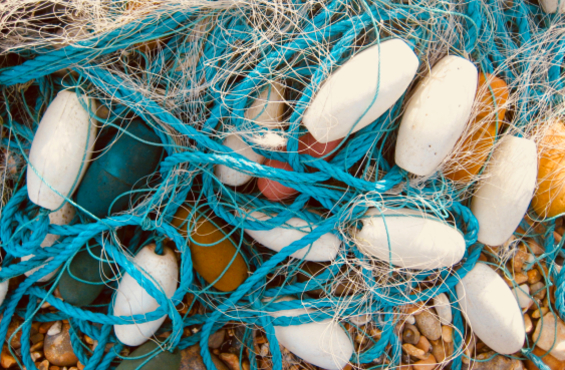 Kohli fishers in Mumbai: The rise of plastic-use links to colonialism, modernisation and climate change. Read Lalatendu Kesari Das's work. 
Although we know that plastics fragment and degrade over time, the impact on human health is largely unknown. Perceptions of environmental and health risks of microplastics were discussed from research in Germany, India and the UK. But the way that plastic degrades can also be traced back to the 1930's, when the properties of plastics were being explored by artists. Robert Newton presented the work 'Construction in Space with Crystalline Centre' by Naum Gabo (1938). Follow Robert Newton here.
Since Gabo, plastic has become a feature in contemporary art. For example, Maurice Mbikayi often uses plastic keyboard keys in his work
Media portrayals
Discussions included the role of public in plastics research across Europe and the changing role of China in managing plastic waste. A key theme was media depictions of plastic. Plastics have transitioned from being part of the dream of 'throwaway living' to being responsible for an environmental crisis.
A key theme was how depictions of plastic in the media has changed.
Plastics panel discussion
Academic work was contextualised by the realities of reducing plastic waste in Cambridge. Read more about local activism and council campaigns.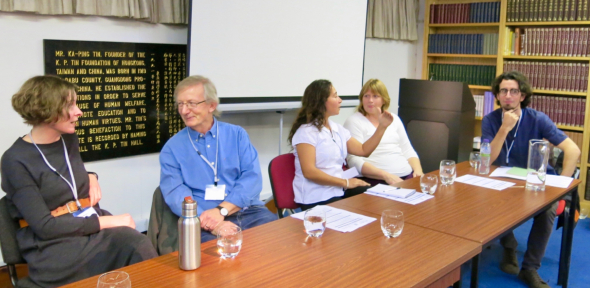 Panel discussion combining perspectives from Sociology (Jennifer Gabrys), English (David Trotter), Cambridgeshire Council (Bryony Rothwell), Cambridge Zero (Antoinette Nestor), and Anthropology (Patrick O'Hare).
Student perspectives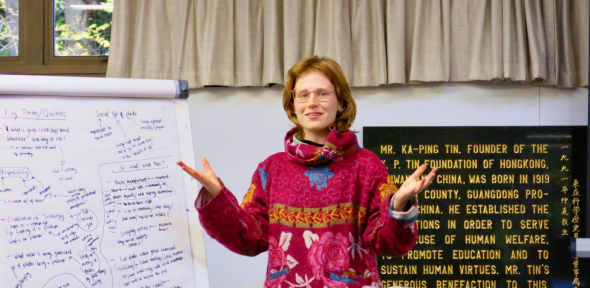 Lara Horin, 4th year Japanese Studies student, presents overarching themes from her group's discussion in the closing plenary session.
Workshop feedback
Feedback from participants indicated an appreciation for the diversity that the workshop had attracted: "It was so enriching to attend a genuinely interdisciplinary event, at which scholars from the social sciences and literary studies crossed paths with waste management professionals."
Workshop outcomes
A selection of paper presentations will be published in a special issue of the Interdisciplinary Worldwide Waste Journal. These will be freely available (open access) online in 2021.
Read more about CirPlas's social science research. 
The programme summary is available here.
The full programme and abstracts are available here.
The workshop featured in Japan and The World Newsletter.